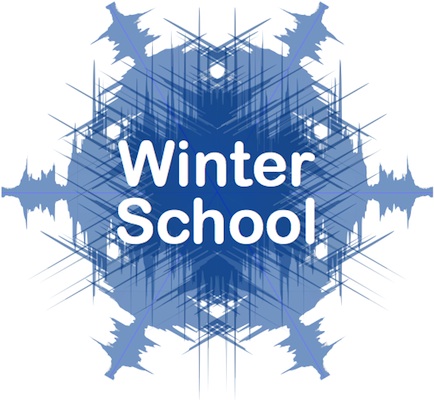 Attention parents of students who are in WHHS graduation cohort 2023 or 2024. If your student is currently failing a core academic course with an overall average greater than a 50, (Math, Science, ELA, History – note not all courses are available for winter school – see student services for a full list of specific courses) you may be eligible for winter school. This is an opportunity to help students earn credit for first semester of the 22-23 academic school year. If you are in the graduation cohort 2023 or 2024, you may be able to earn a 70 in a maximum of two academic core courses. There are specific requirements that must be met that are outlined in
the winter school contract. Students may pick up contracts during lunches on December 9, 12, or 13. Contracts must be returned to student services with parent/guardian signatures by no later than December 14 at 3:35pm in order to be eligible for this opportunity.
Atención padres de estudiantes que están en la cohorte de graduación de WHHS 2023 o 2024. Si su estudiante actualmente está reprobando un curso académico básico con un promedio general superior a 50 (Matemáticas, Ciencias, ELA, Historia, tenga en cuenta que no todos los cursos están disponibles para el invierno – consulte los servicios para estudiantes para obtener una lista completa de cursos específicos) puede ser elegible para la escuela de invierno. Esta es una oportunidad para ayudar a los estudiantes a obtener créditos para el primer semestre del año escolar académico 22-23. Si está en la cohorte de graduación de 2023 o 2024, es posible que pueda obtener un 70 en un máximo de dos cursos académicos básicos. Hay requisitos específicos que se deben cumplir que se describen en el contrato de la escuela de invierno. Los estudiantes pueden recoger los contratos durante los almuerzos el 9, 12 o 13 de diciembre. Los contratos deben devolverse a los servicios estudiantiles con las firmas de los padres/tutores a más tardar el 14 de diciembre a las 3:35 p. m. para ser elegible para esta oportunidad.
https://whhs.hallco.org/web/wp-content/uploads/2022/12/winter_school_logo.jpg
400
434
Jordan Ragland
https://whhs.hallco.org/web/wp-content/uploads/2018/05/WHHS-Logo.png
Jordan Ragland
2022-12-08 15:44:15
2022-12-08 15:44:15
WINTER SCHOOL