West Hall High School – An IB World School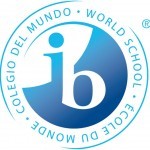 West Hall High School is proud to offer the International Baccalaureate Diploma Programme, an international course of study for high-achieving 11th and 12th graders. IB Diploma students earn an International Baccalaureate Diploma that is recognized worldwide as the benchmark of high achievement in a high school curriculum. The emphasis on internationalism helps develop students into young adults with a deeper understanding of our global society.
After a 2-year application process, West Hall High School became authorized to offer IB classes to juniors in the fall of 2008. The IB Curriculum is a complete program of academics and service that helps students to become lifelong learners, risk-takers, and caring individuals who are often admitted into the best universities in America and even in the world. These students may even enter college with up to a year of college credit. It is certainly an exciting and visionary time for our school!
For further information about the IBO and its programs, visit www.ibo.org/en/school/003340,or contact IB Coordinator Anna Jackson at anna.jackson@hallco.org or 770-967-9826 ext. 7269
Haga clic aquí para obtener información en español: 
Guia del IB en espanol: IB Guide in Spanish
Folleto de Noche de Padres de Espana 2018: Spanish Parent Night flyer 2018
For information on the WHHS Admission, Assessment, Special Needs, Language, and Academic Honesty Policies, please click the links below: IB Academic Policy IB Assessment Policy IB Language Policy IB Special Education Needs Policy IB Admissions Policy
---
WHHS Participation Levels IB World Schools share a common philosophy – a commitment to high-quality, challenging, international education – that we believe is important for our students. West Hall High School is the only Hall County school to offer three different levels of participation for IB. Click on the links below for more information on a specific programme. Full IB Diploma Programme: Full Diploma student takes all six IB classes and Theory of Knowledge course; completes the extended essay and Creativity, Action, and Service requirements. Registration fee and exams are paid for by Hall County Schools Recognized as the most rigorous curriculum at Hall County School. Full IB Bilingual Diploma Programme (WHHS only): Same requirements as Full Diploma, but for students who are Native Speakers of Spanish or Other Languages. IB Career-related Programme (WHHS only): Student is expected to complete two IB Diploma Programme (DP) courses, the IBCP Core consisting of Personal & Professional Skills course, Language Development, Service Learning, and Reflective Project, and a career pathway in Business, Healthcare Science, Construction, or Graphic Arts. Registration fee and exams are paid for by Hall County Schools. You can also find out more information at https://ibpublishing.ibo.org/cp/apps/dpcp/index.html?doc=d_0_dpcp_gui_1512_1_e
---
What does the WHHS International Baccalaureate Programme offer?
Rigorous, comprehensive, and cross-curricular education based on a global perspective
Student involvement in community service and compassion for others
High expectations of students and development of full academic potential in all subject areas
Independent research essay that serves to enable students to write college-level papers
Focus on internationalism and in understanding other cultures as well as one's own
---
Who can become an IB student? Students who are interested in the IB Programme will apply in the fall of their 10th grade year. The Application includes teacher recommendations, a short essay, and a transcript of 9th and 10th grades. In the spring of their sophomore year, a final interview and review of their transcripts and goals will complete the application process. Students will formally begin the IB Programme in the fall of their junior year. Rising 11th grade students living outside of the Hall County School District are also eligible to apply to participate in the Hall County International Baccalaureate Diploma Programme. A tuition fee will apply. Please contact the Anna Jackson, IB Coordinator for more information. Taking Honors and AP classes helps students prepare for the IB curriculum, but there are no required Honors/AP classes or required GPA. What is most important is a student's desire to move beyond the college-prep curriculum to a more rigorous and interdisciplinary course of study. Successful students are motivated and demonstrate a true commitment to and excitement about thinking and learning.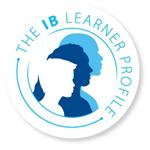 ---
IB Learner Profile The aim of all IB programmes is to develop internationally minded people who, recognizing their common humanity and shared guardianship of the planet, help to create a better and more peaceful world. IB learners strive to be:
| | |
| --- | --- |
| Inquirers | They develop their natural curiosity. They acquire the skills necessary to conduct inquiry and research and show independence in learning. They actively enjoy learning and this love of learning will be sustained throughout their lives. |
| Knowledgeable | They explore concepts, ideas and issues that have local and global significance. In so doing, they acquire in-depth knowledge and develop understanding across a broad and balanced range of disciplines. |
| Thinkers | They exercise initiative in applying thinking skills critically and creatively to recognize and approach complex problems, and make reasoned, ethical decisions. |
| Communicators | They understand and express ideas and information confidently and creatively in more than one language and in a variety of modes of communication. They work effectively and willingly in collaboration with others. |
| Principled | They act with integrity and honesty, with a strong sense of fairness, justice and respect for the dignity of the individual, groups and communities. They take responsibility for their own actions and the consequences that accompany them. |
| Open-Minded | They understand and appreciate their own cultures and personal histories, and are open to the perspectives, values and traditions of other individuals and communities. They are accustomed to seeking and evaluating a range of points of view, and are willing to grow from the experience. |
| Caring | They show empathy, compassion and respect towards the needs and feelings of others. They have a personal commitment to service, and act to make a positive difference to the lives of others and to the environment. |
| Risk-takers | They approach unfamiliar situations and uncertainty with courage and forethought, and have the independence of spirit to explore new roles, ideas and strategies. They are brave and articulate in defending their beliefs. |
| Balanced | They understand the importance of intellectual, physical and emotional balance to achieve personal well-being for themselves and others. |
| Reflective | They give thoughtful consideration to their own learning and experience. They are able to assess and understand their strengths and limitations in order to support their learning and personal development. |
Save Save Save Save Save Save [/av_textblock]